SniffleEase Roll-On
Gesundheit! When sniffles and stuffiness hamper your little one, reach for KidScents® SniffleEase™, relaxing, quieting aroma. This Young Living exclusive is formulated for children ages two and up and can be applied directly to the chest or throat. A gentle blend of Eucalyptus, Palo Santo, and R.C.™, SniffleEase's aroma helps ease feelings of discomfort and supports the feeling of normal, clear breathing.
*Limit 2 per account, per month.
KidScents SniffleEase Roll-On Product Information Page
---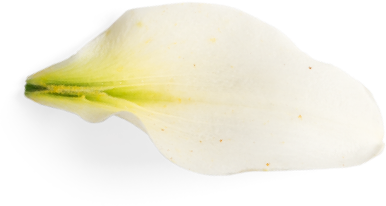 FEATURES & BENEFITS
Exclusive Young Living blend
Formulated exclusively to meet the needs of children
Provides a relaxing, quieting aroma that can be applied to chests or throats
Formulated without synthetic perfumes, dyes, or artificial colors
Prediluted for delicate skin
Portable and easy-to-apply roll-on format
Contains pure essential oils
Vegan friendly
Cruelty free
KEY INGREDIENTS
Eucalyptus blue: aroma provides a refreshing breathing experience
Palo Santo: Creates a cleansing and refreshing atmosphere
Lavender: Has a calming scent
WORKS WELL WITH:
Ingredients
Caprylic/capric triglyceride, Eucalyptus bicostata† (Eucalyptus blue) oil, Bursera graveolens† (Palo santo) wood oil, Lavandula angustifolia† (Lavender) oil, Hyptis suaveolens† (Dorado azul) seed oil, Cinnamomum camphora† (Camphor) leaf oil, Eucalyptus globulus† leaf/twig oil, Myrtus communis† (Myrtle) oil, Organum majorana† (Marjoram) leaf oil, Pinus sylvestris† (Pine) leaf oil, Eucalyptus radiata† leaf oil, Eucalyptus citriodora† oil, Cupressus sempervirens† (Cypress) leaf/nut/stem oil, Picea mariana† (Black spruce) leaf oil, Mentha piperita† (Peppermint) oil
†Pure essential oil
PRODUCT BACKGROUND
SniffleEase contains a carefully selected blend of cooling, richly aromatic essential oils, including our R.C.™ blend and Dorado Azul, both exclusive to Young Living. R.C. contains the constituents eucalyptol, menthol, and alpha-pinene, which produce an aroma that provides a sensation of deeper breathing when inhaled. Dorado azul, discovered by Young Living Founder D. Gary Young, comes from our farm in Ecuador, where the tropical climate and rich soil nurture it and palo santo, another botanical found in the SniffleEase blend. SniffleEase is a comforting hug in a bottle for little ones!
Are you interested in this product? Let me know!
Would you like to establish a Wholesale Account?  You may click onto the button below to register or you may send me a message and I will be happy to assist you!